Friday, July 9, 2010
Or at least reach in and steal those girl's hair and dresses! Holy. Freaking. Cute.
Saturday, July 3, 2010
Can I just say one thing? I hate resizing pictures. I do. It stinks. Why can't everything just fit automatically and look fabulous the first time? I'm learning!!
Here is what I wore to the Rooney concert last week!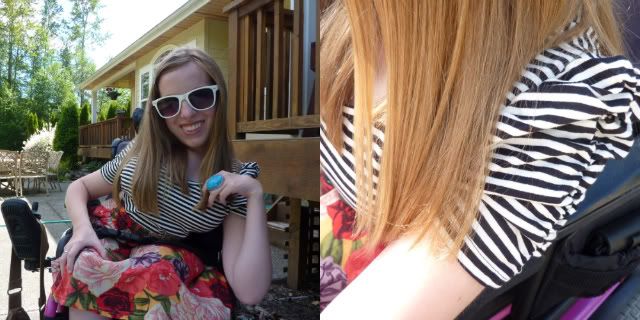 skirt: nordstrom bp/shirt: h&m/ring: forever 21
Quick story about the ring. My mom got it from a friend for a birthday but it didn't fit her. So I, being the fantatsic daughter I am, took it off her hands for her. Get it? You know, I took it off her hands, you wear rings on your hand? Never mind. I should just stop now.
Over and out.
shelbs.